We are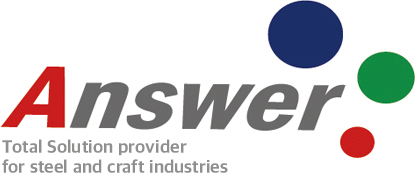 In February, 2002, we, with two principle mottos "honest and credibility", started in the name of "Mechem Korea" and handled base metals, Noble alloys and Ferro alloys as key raw materials for steel and foundries, and grew into one of major suppliers reaching annual sales turnover more than USD 200mllion.
And in June, 2004 the company went into Nickel production in the name of "Enertec Co., Ltd" through first hydrogen reduction process invention in Korea and started to supply to Posco Specialty, Hyundai Iron Steel etc., further to produce Ferro Molybdenum from May, 2007 by developing patent process of advanced recovery in moly production.
In October, 2012 a Joint venture, named "Enerchem(Energy and Chemicals)" who produce nickel sulphate for rechargeable battery industry, established with KORES and KDB(Korea Development Bank) in capital USD 40million, and started commercial production from April, 2015 after more than 1 year's test running. However, due to different chemistry between shareholders on management direction, the refinery was sold to KG Chemical group in April, 2017
We, Answer, have launched our business based founder's rich experience on trading and production in the line of business since 2002 and also stay a firm partner for craft industry. The company pursue always win-win business partnership and growth together with principles – Passion(Red), Positive thinking(Green), Go together(Blue).