CRAFT INDUSTRY
Craft industry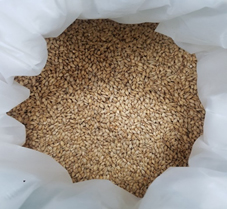 Malts
다양한 스타일의 맥주를 양조하기 위한 고품질의 베이스 및 스페셜 몰트를 제공합니다.
제조사
제품명
포장단위

독일

Pilsner, Pale Ale, Vienna, Munich, Wheat
25kg, 50kgbags Bulk
1t Big bag

영국

Pilsen, Pale Ale, Vienna, Wheat, Munich
25kg, 50kgbags Bulk
1t Big bag

벨기에

Pilsen, Pale Ale, Munich Light, Munich, Abbey, Crystal, Cara Clair, Cara Blond, Cara Ruby, Cara Gold, Arome, Crystal ,Café Light, Special B, Café, Chocolat, Black, Blakc of Black, Wheat Blanc, Wheat Munich Light, Wheat Munich, Wheat Crystal, Wheat Chocolat, Wheat Black, Roasted Barley, Diastatic, Distilling, Peated, Whisky Light, Whisky
- 샤토몰트 독점 제품 : Buckwheat, Oat, Spelt, Smoked, Acid, Rye, Chit Wheat Malt Flakes, Chit Barley Malt Flakes
25kg, 50kgbags Bulk
1t Big bag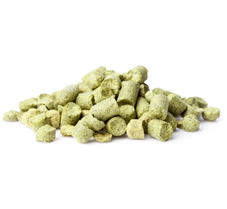 Hops
홉은 특유의 방향과 상쾌한 맛을 주고 방부 보전의 성능을 더해 줍니다.

Fresh Hop, Pellets, Hop Oils, Hop Extracts
| 제품명 | 원산지 |
| --- | --- |
| Admiral, Archer*New, Beata, Boadicea, Bramling Cross, Challenger, East Kent Goldings, Endeavour, First Gold, Flyer, Fuggles, Goldings, Jester, Minstrel,, Northdown, phoenix, Pilgrim, Pilot, Pioneer, Progress, Sovereign, Sussex, Target, WGV | UK |
| Atlas, Aurora(Super Styrian), Bobek, Celeia, Exstra Styrian Dana, Magnum, Savinjski Golding, Sytrian Eureka, Styrian Cardinal, Styrian Wolf | SLOVENIA |
| Ahtanum, Amarillo, Apollo, Azacca, Belma, Bravo, Bullion, Calypso, Cascade, Centennial, Chinook, Citra, Cluster, Columbus(Tomahawk), Comet, Crystal, Delta, Ekuanot(Equinox), El Dorado, Gelena, Glacier, Liberty, Millenium, Mosaic, Mount Hood, Newport, Nugget, Palisade, Pekko, Santiam, Simcoe, Sonnet, Sorachi Ace, Sterling, Summit, Vanguard, Warrior, Willamette | USA |
| Ariana, Brewers Gold, Callista, Hallertauer Blanc, Herkules, Hersbrucker(Hallertau), Huell Melon, Magnum, Mandarina Bavaria, Mittlefruh(Hallertau), Northern Brewer, Opal, Perle, Polaris, Saaz, Saphir, Spalt Select, Taurus, Tettnang, Tradition | GERMANY |
| Cascade, Dr. Rudi(Super Alpha), Green Bullet, Motueka, Nelson Sauvin, Pacific Gem, Pacific Jade, Pacifica, Rakau, Riwaka, Southern Cross, Super Alfa, Wai-iti, Waimea, Wakatu(Hallertau Aroma) | NEW ZEALAND |
| Aramis, Bouclier, Brewers Gold, Fuggle, Mistral, Strisselspalt, Triskel | FRANCE |
| Agnus, Amethyst, Atals, Harmonie, Kazbek, Premiant, Saaz, Sladek, Vital | THE CZECH RUPUBLIC |
| Junga, Lubelski, Marynka, Sybilla | POLAND |
| Ella(Formerly Stella), Galaxy, Pride of Ringwood, Summer, Topaz | AUSTRALIA |
| Magnum | BELGIUM |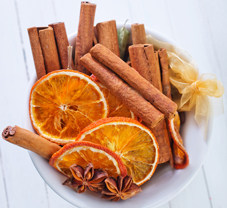 Spices
향신료는 맥주에 깊은 향과 잊을 수 없는 맛을 더해줍니다.
Coriander(seeds, powder), bitter orange peels(1/4, chopped, powder), sweet orange peels(chopped, ribbons, powder), liquorice sweet root(chopped, powder), liquorice sweet root extract(pastilles, sticks, blocs), lemon verbena leaf(chopped, whole), ginger root(chopped, powder), star anise(whole, chopped, powder), jasmine flower, vanilla pods, anise pimpinella (whole, powder), cardamom green fruit, cinnamon(powder), clove, cumin seed, juniper berries, heather flower, hibiscus flower, red sorrel flower, red moss, lrish moss, elecampane, grains of paradise, angelica root, sweet woodruff, matricaria, lemon peel
Partners for craft industry